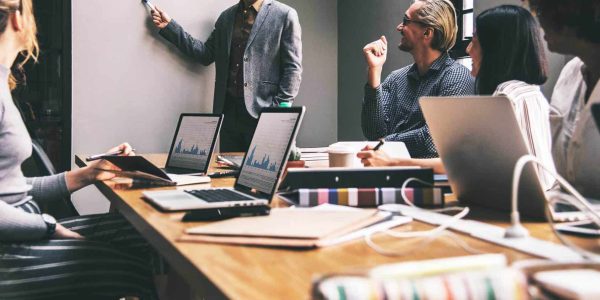 Meeting Rooms & Conference Rooms in Cape Coral
The Twelve Twenty Two offices provide businesses with the perfect location for any important meetings. Instead of dealing with overly expensive and under-prepared locations such as a hotel meeting room, you can now provide your important clients and business partners with a professional ambiance.
Our meeting rooms, conference rooms, and Hot Desks are all available to rent any day of the week, and we will provide everything that you need to make a good impression.
Twelve Twenty Two Offices offers all you need for a successful business meeting in a full-service professional business center
Call us and reserve conference rooms, meeting rooms, or Hot Desks, as you need them, and never again settle for unprofessional settings in public meeting areas or pricey hotel meeting rooms.
Meeting Rooms / Conference Rooms SW Florida Cape Coral
Conference and Training Center accommodates up to 16 participants.
Our conference and meeting rooms in Cape Coral are fully equipped with the latest technologies for Audio/Video Conferencing including Polycom conference phones, HD Video conferencing systems, and all the necessary tools.
Make the right first impression and have our lobby receptionist welcome your business partners in our modern contemporary designed Lobby.
Your business partners will be impressed by our Lobby Cafeteria serving fresh Cappuccino, Espresso, and Latte.
Twelve Twenty Two Offices also provide a variety of professional business services to assist your business needs, like copying, color printing, secretarial services, faxing, mailing and shipping services, notary services, office supplies and much more.
We can offer you a variety of catering services. Have your business meeting catered with food and beverage, and ensure that your business partners leave happy.
Meeting Rooms / Conference Rooms SW Florida Cape Coral
Fully equipped conference space
Seating up to 16 in classroom, or alternative seating arrangement
Power Point and other presentations are easily accomplished and highly effective in this setting.
State of the art technology creates a high impact environment for the client's marketing efforts or for training purposes
E-Center Cape Coral, Florida – participate in virtual meetings
Additional conference rooms have seating up to eight and are available at 7 days a week for an additional fee.
Conference rooms and Hot desks may be rented hourly or daily.
We have all your business meeting needs readily available whether it is a dry erase board, Polycom conference phone, or full catering service, whatever your business needs may be, we can fulfill them for you!
Our conference and training center can hold up to 16 people, and we also have additional options for smaller groups. Each room will be equipped with an Internet connection and a flat screen TV. Because the Twelve Twenty Two center utilizes state of the art technology, it will be easy to showcase PowerPoint presentations or securely access the Internet. You can also access our HD video conferencing system, Polycom conference phones, etc. In addition to all of our high-tech meeting solutions, we recognize that the basics are still important. Therefore, each group will have access to a dry erase board. In order to take full advantage of our wide variety of business options, make sure that you discuss your needs and any special requests with us at the time that you reserve a room.
The proper mood will be set for your meeting before your guests even enter the conference room due to our modern and sophisticated office lobby. Everyone will be greeted by our friendly receptionist, and you will be able to take advantage of our lobby cafeteria to obtain espressos, lattes and cappuccinos. If you require more substantial sustenance for your group, we also offer a variety of catering services that can be added on for an additional fee.
Our main conference room is 300 square feet. They all have the advantage of being placed within a prestigious building that is certain to impress your clients. Our conference room provide the perfect solution for any business meeting within Southwest Florida, and we also have a nice variety of executive suites that can be rented for anywhere from six months to one year.
We are Built for Business – Visit Us Today!
Designed to combine comfort and luxury in a quiet environment